Yeah we're suckers for coffee memes too, and not ashamed of it.  Memes help us procrastinate better, waste more time in the office, and give us a laugh when we're feeling low.  Or just bored.
Enjoy this collection of our favourite coffee memes.  Then jump over to our shop page and stock up on high performance beans, because now you know the consequences of running out and it's not pretty.
And get back to work!
 Wonders never cease…
2) Bear Grylls.  Always a man with a plan, never to be defeated by lack of coffee…
3)  Putting on pants is fairly important… unless you work from home.  Or you're an anchorman or woman.
Then, not so much.
4)  Not that we're coffee snobs at all, but this meme does ring a bell..
5)  Ahhh we've all had days like this.
6)  There's always got to be one cat meme.  This cat is pure evil.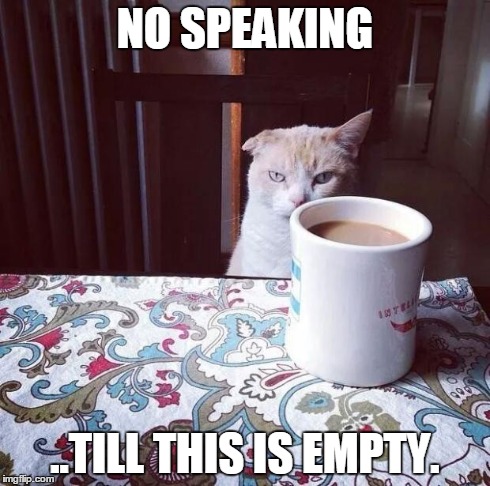 7) I question whether this day WILL actually ever come.  In the meantime, there's always coffee… and coffee memes!
The post Best Ever Coffee Memes from Team Mongrel Joe's appeared first on Mongrel Joe's Coffee.